Biscayan green has fresh and cool feel, ans when it is used in a shop window it evokes spring and clear waters in summer.
You can display it as a single item in a window like the MAX MARA, or use it as a backdrop for a large area like LV, which can provide a cool and comfortable feeling.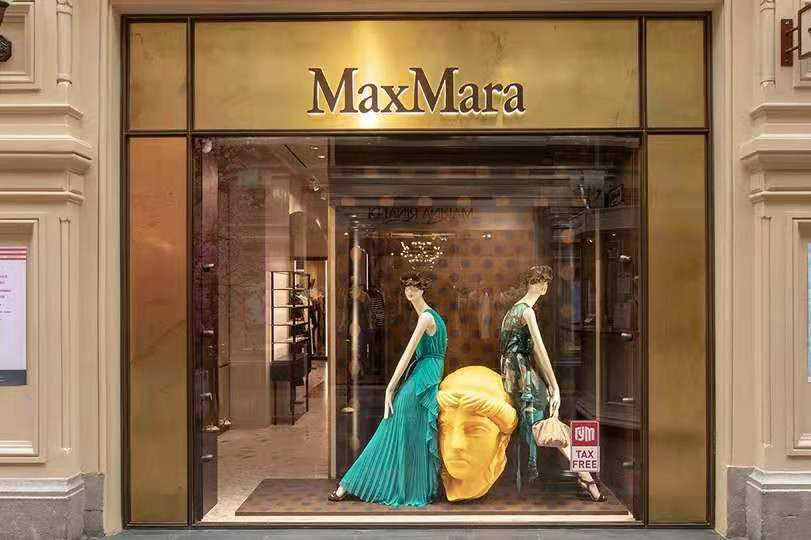 Flame scarlet, as the name suggests, is the bright red of flaming fire. It can be quickly distinguished from other colors of the window, especially conspicuous.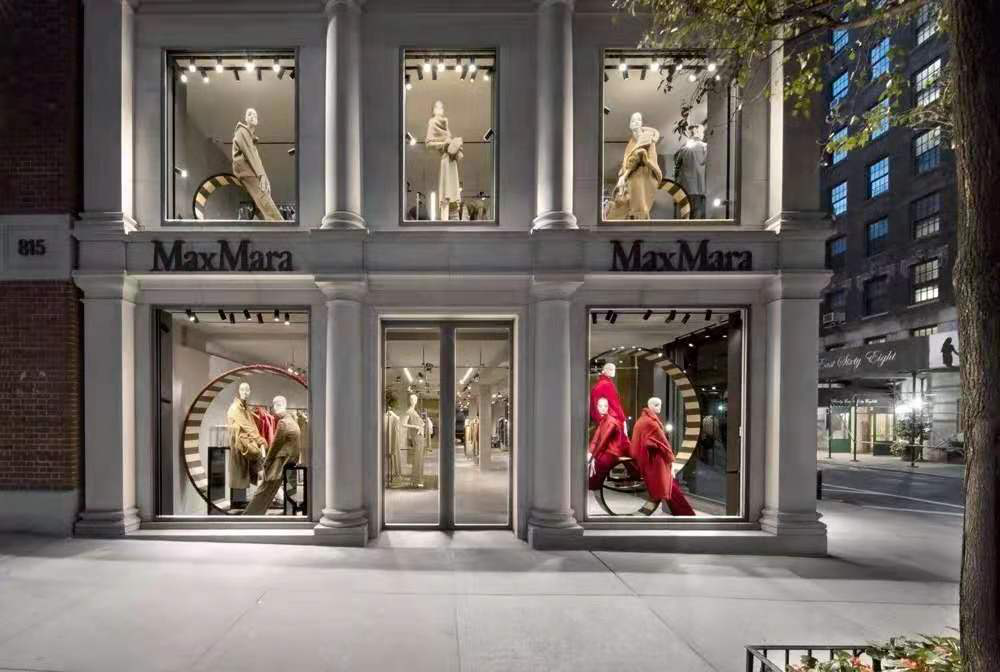 Saffron yellow and orange peel orange, rich but not cool, naughty but not hot.
Orange peel orange, because tonal slant is warm, so it is better used in small area in spring and summer, so it won't make people feel hot.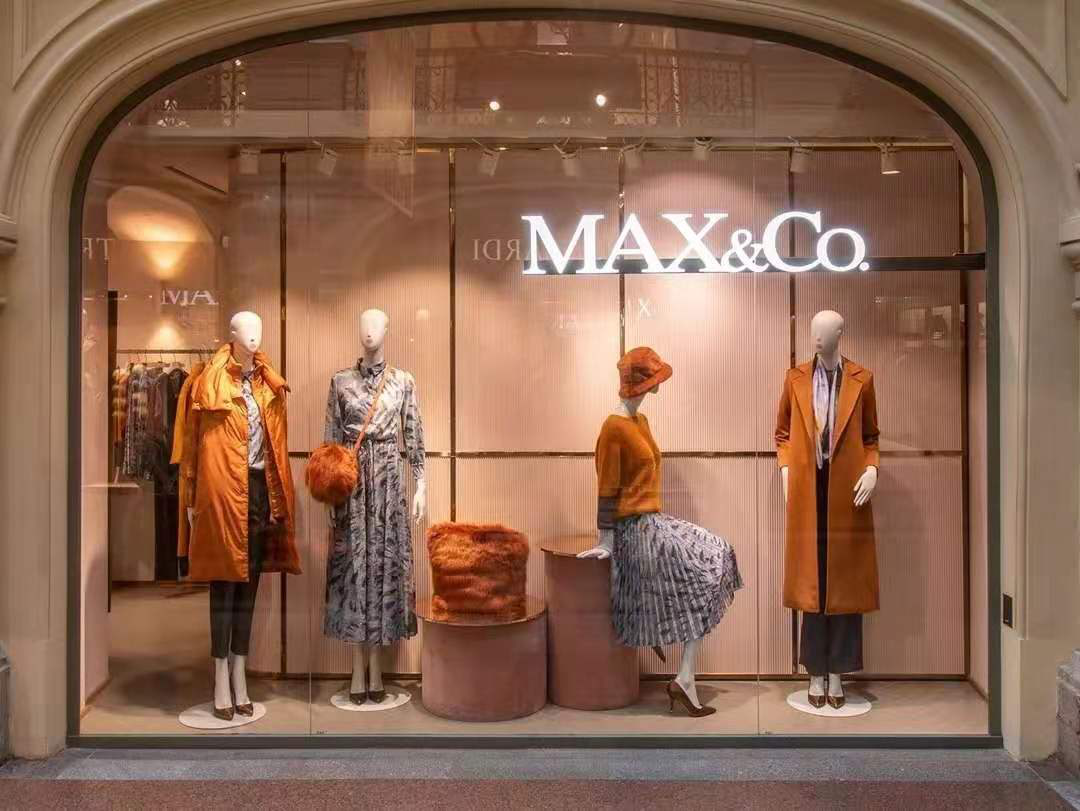 Saffron yellow can be used as an item or a prop to make the window look lively and characteristic.