The Spring Festival is a peak season for clothing store, how to make an impressive New Year window to make more sales?
In a window, color is the first element that captures passerby's' attention, and it is the most effective way to create an atmosphere.
Chinese red is the preferred color for the festive Spring Festival.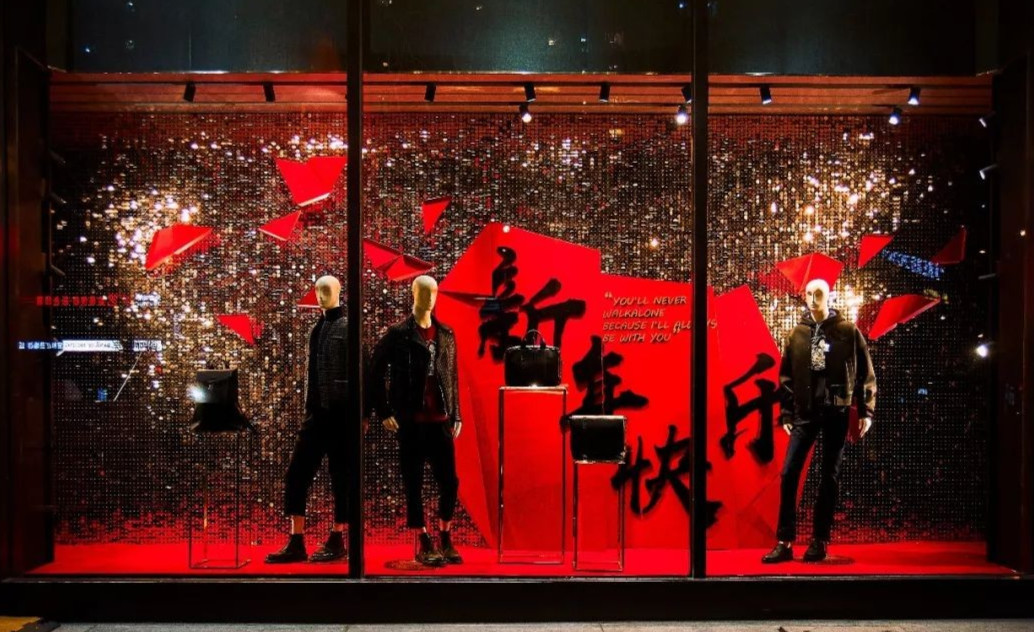 as the main color of the window, red color not only render the festive atmosphere of the Spring Festival, but also very striking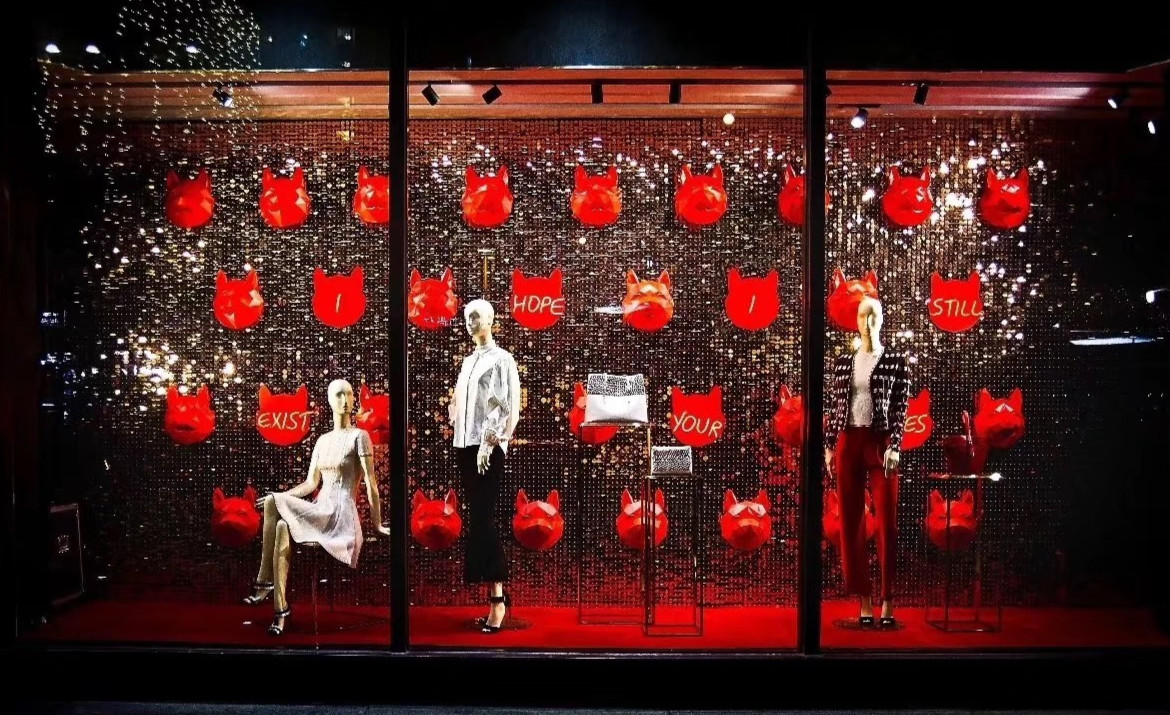 No matter used in large area or small area ornament, it can render festival atmosphere perfectly , transfer warmth and joy feeling.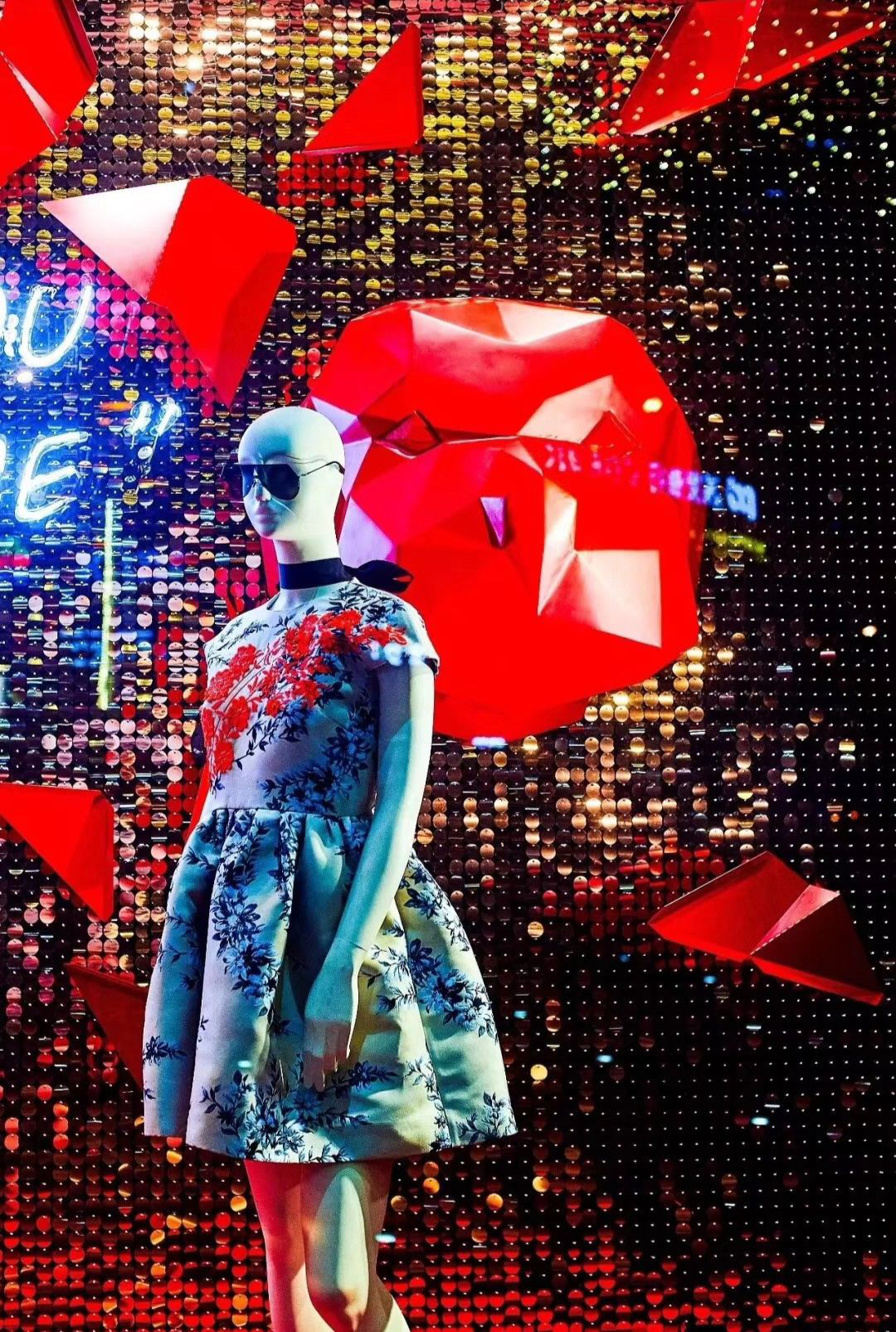 Props are an important helper to create the window scene. The selection of Spring Festival window props is very rich: zodiac, paper fans, lanterns, calligraphy... Almost all elements of Chinese ethos can be used as props in the window during the Spring Festival.
Decorate the window with the zodiac props of the year to highlight the theme and add interest to the window.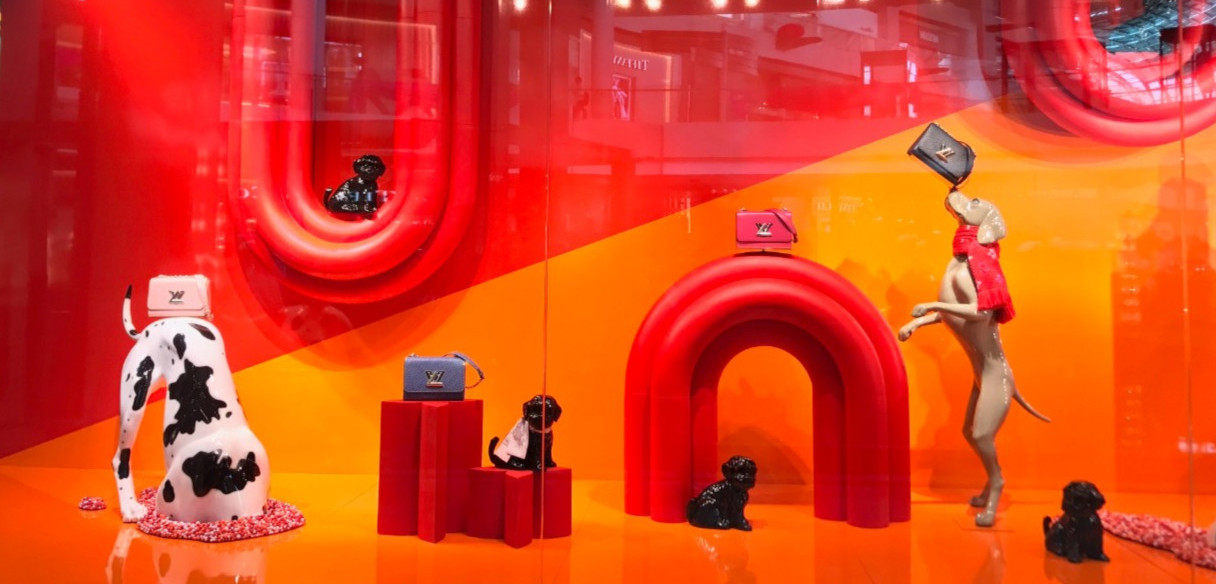 Paper fan is classic pronoun, different color paper fan combination window decoration, do not have a lasting appeal.
Paper fans have different opening angles, different Angle of the combination of paper fans, classical but rich in rhythm, the same Angle of the orderly display of paper fans, comfortable and pleasing to the eye.