recently German designer Dimitrij TryrohShared hermes's 2019 Christmas window on instagram. The overall green background of the window sets off the classic orange of hermes, with low saturation color matching to continue the brand's advanced sense. In the window of hermes' Shanghai store, the designer created a dreamlike space with the theme of "travel to B dimension", which is like a three-dimensional picture story book and vivid and interesting.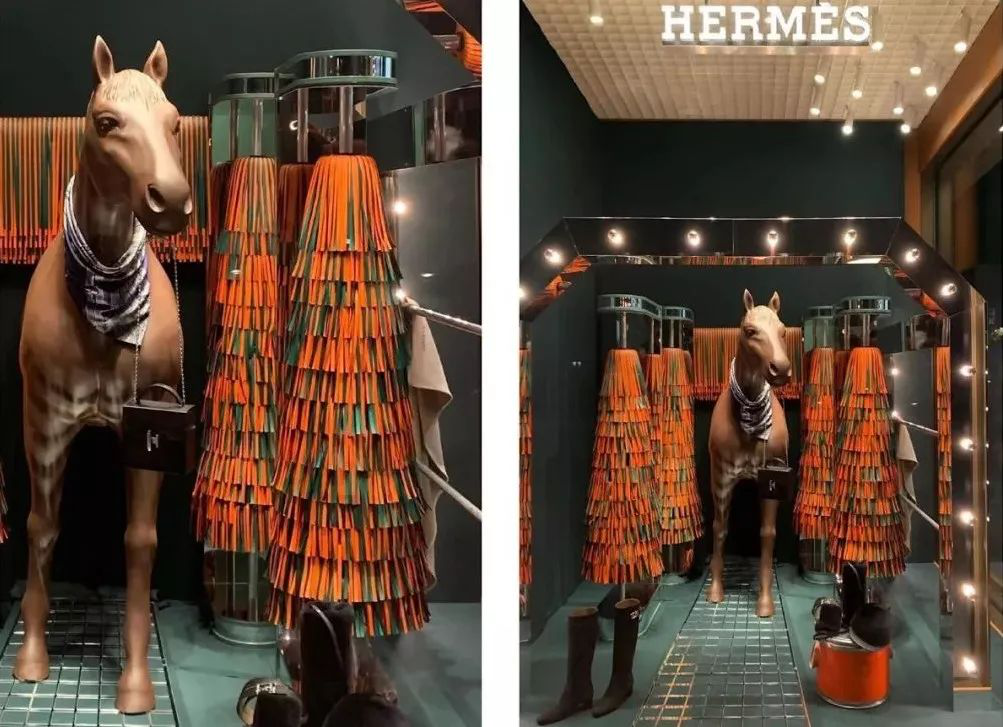 Louis Vuitton is known for its lavish display of Windows. This year, rainbow colors have become a favorite of Louis Vuitton. The classic Monogram pattern shows a 3D radial distribution with naked eyes. When walking into such LV shop, do you feel to be permeated with the happy mood of the festival even?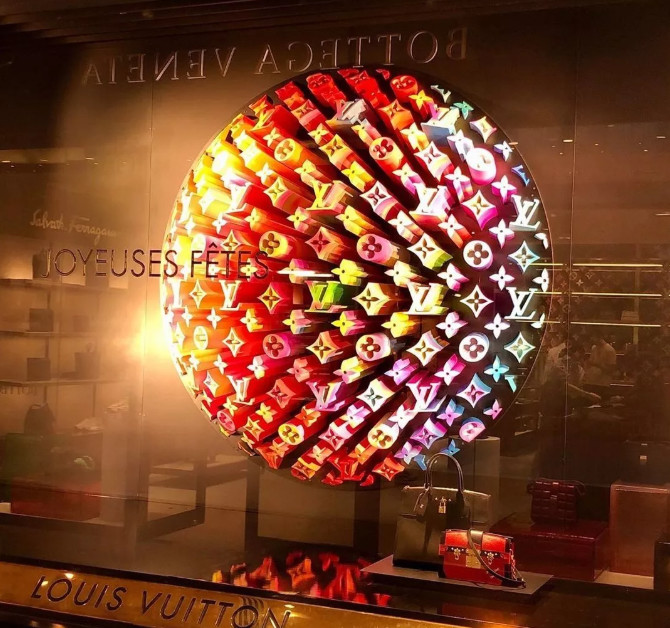 This year Gucci's Christmas window took people into a tropical rainforest, with models in short print sleeves and short skirts, and a neon romance reminiscent of a summer beach, in stark contrast to Santa's thick coat and cotton boot.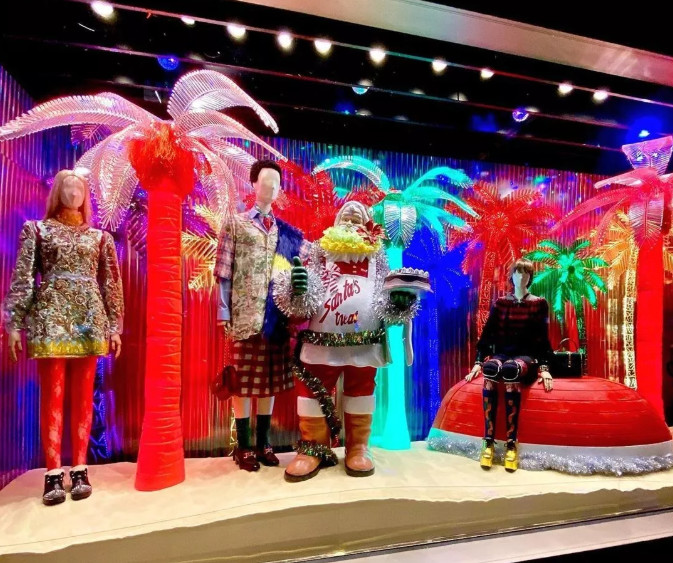 This year, Tiffany&Co Christmas window is still blue, in addition to Tiffany blue, you have to pay attention to the performance around the world, its lovely is infinitely enlarged through the window many customers said they feel warm in heart when they saw it.