AFELLOW is a display props company that integrates research and development, design, production, sales, display and e-commerce. It focuses on displaying models and props, serving many clothing brands, leading models and props, and a large model prop supplier
We can provide personalized customization services according to customer needs, whether it is from model poses and materials, or color and product process surface treatment, we can achieve customers' perfect creativity, lighten your window, and innovate visual marketing concepts.
All Pantone color cards can be customized to achieve different visual effects in the same pose ~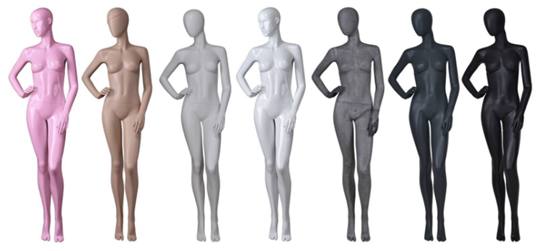 More than 10 years of production process experience and technical guarantee, from spray painting, electroplating, wrapping, water transfer, different head shapes, different model poses, and materials to meet customers' different design styles.