The visual magic of the terminal store and display props will help you to a higher level!
Outside the store, there seems to be a "shop assistant" beckoning to you
Let you go into the store
When I go shopping, as long as my eyes are not paying attention, I will be greeted by a "silent" shopping guide outside the store.
Such a characteristic window attracted me from a distance, prompting me to move forward quickly.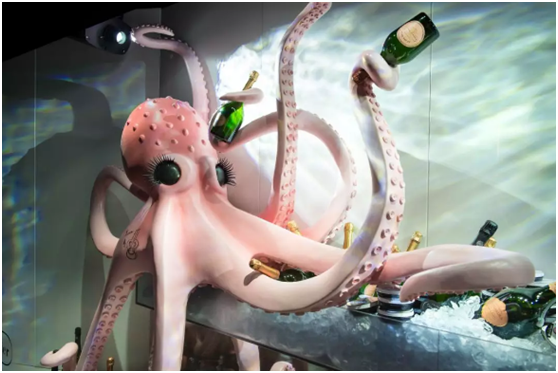 These display props are lifelike, showing marine life and animals in the window, bringing uncommon elements into big cities, and terminal shops that don't follow the routines. Who do you say walking on this street and not paying attention to?
Every time I go through the window of this store, I go to see it, every time I look at it, it is fresh, and sometimes I enter the store somehow.
In the shop, model props stand instead of shopping guides
Let you stay and stroll around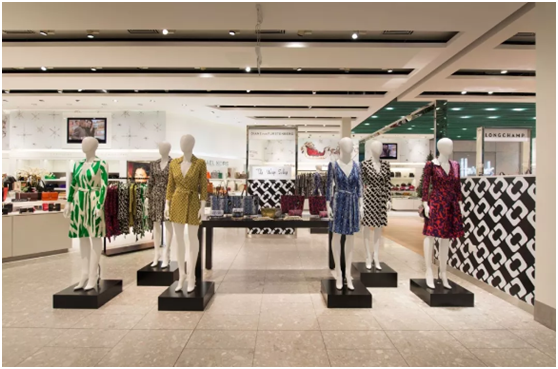 The display model at the store door seemed to have a silent shopping guide leading me on the tour. It taught me how to match clothes and tell me where the goods are.
The decoration of the shop and the use of lighting are very careful, making people feel very comfortable and warm. In addition to the popular songs, compared with the display models, in the aisle of shopping, it feels like walking on the runway.
The most important point of visual marketing in terminal stores is to impress customers at first glance. From the perspective of space design, the display props are mainly used to decorate the space, cooperate with the coordination of the main space and the creation of the space mood. From the perspective of products, the display props are mainly used to set off the product, and create a visual impact with the light, highlighting the brand grade of the product.